You can accept payments by sharing a link with your customers, without the need to code. Payment Link is useful for merchants who are looking for a quick Go-To-Market solution. You are able to accept payments immediately, without the need to integrate with our APIs.
To generate a payment link, you will need to follow these 3 steps:
1. Generate a payment link from the Dashboard and Create Payment Link.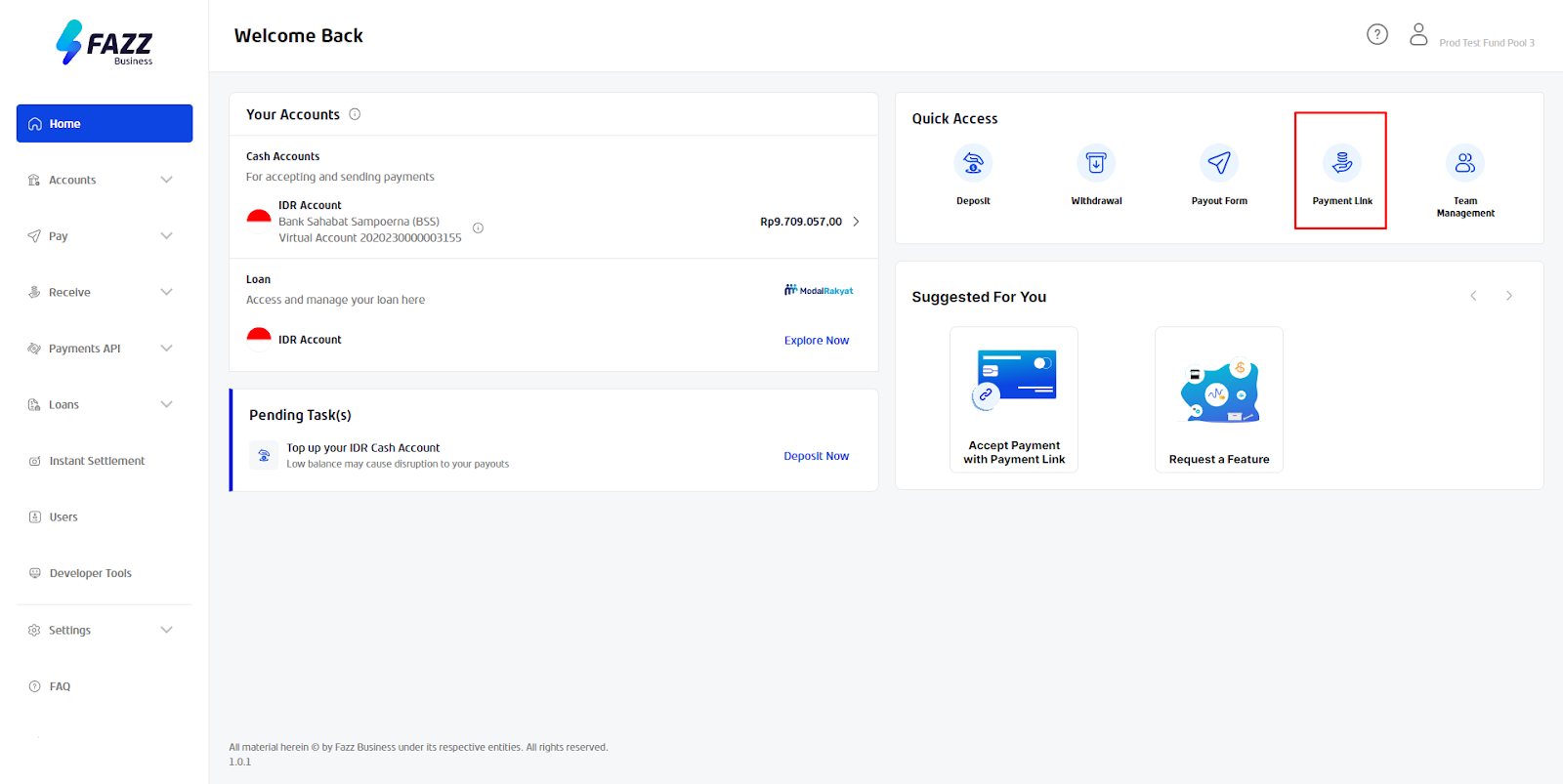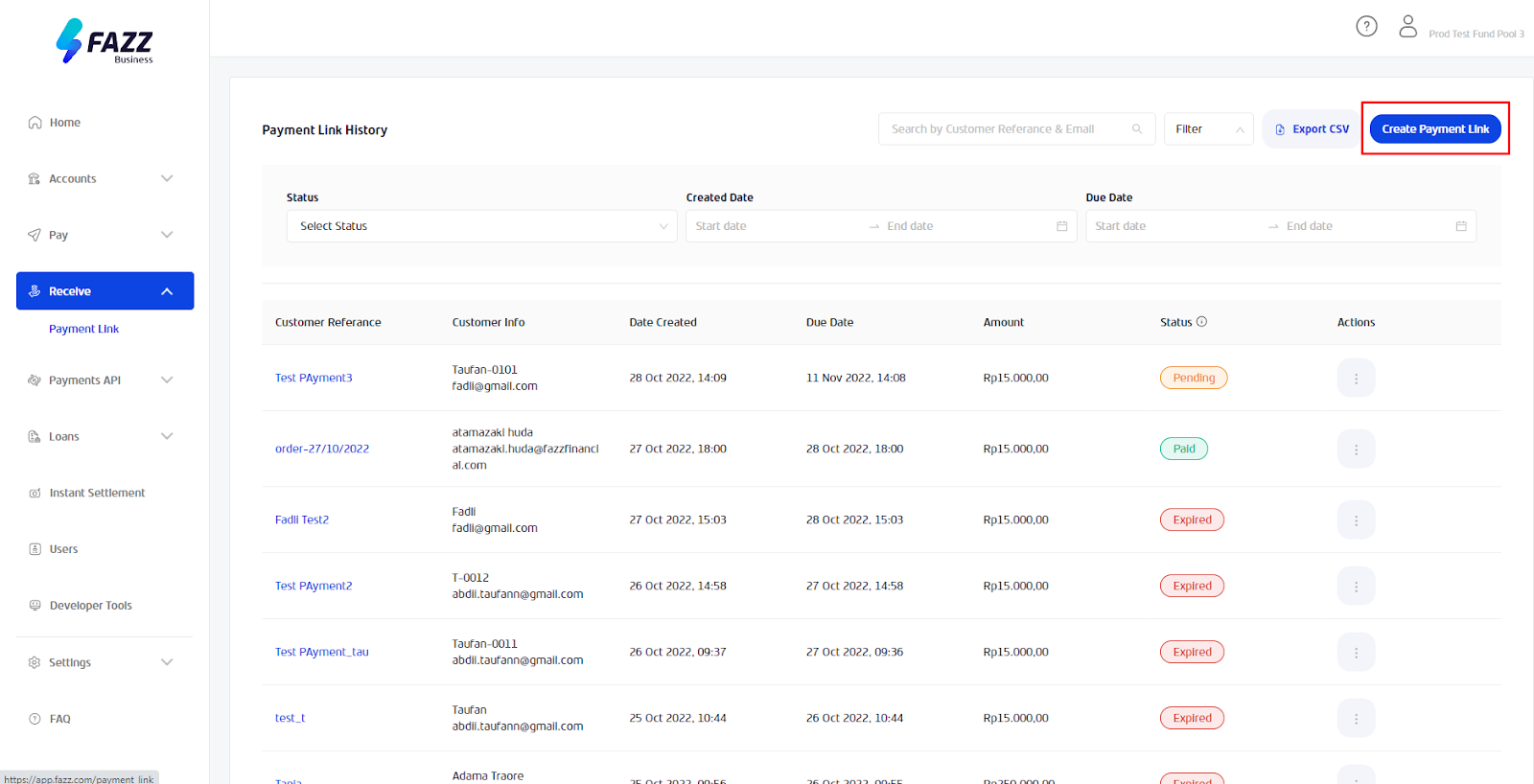 2. Key in the details of your customer and payment requirements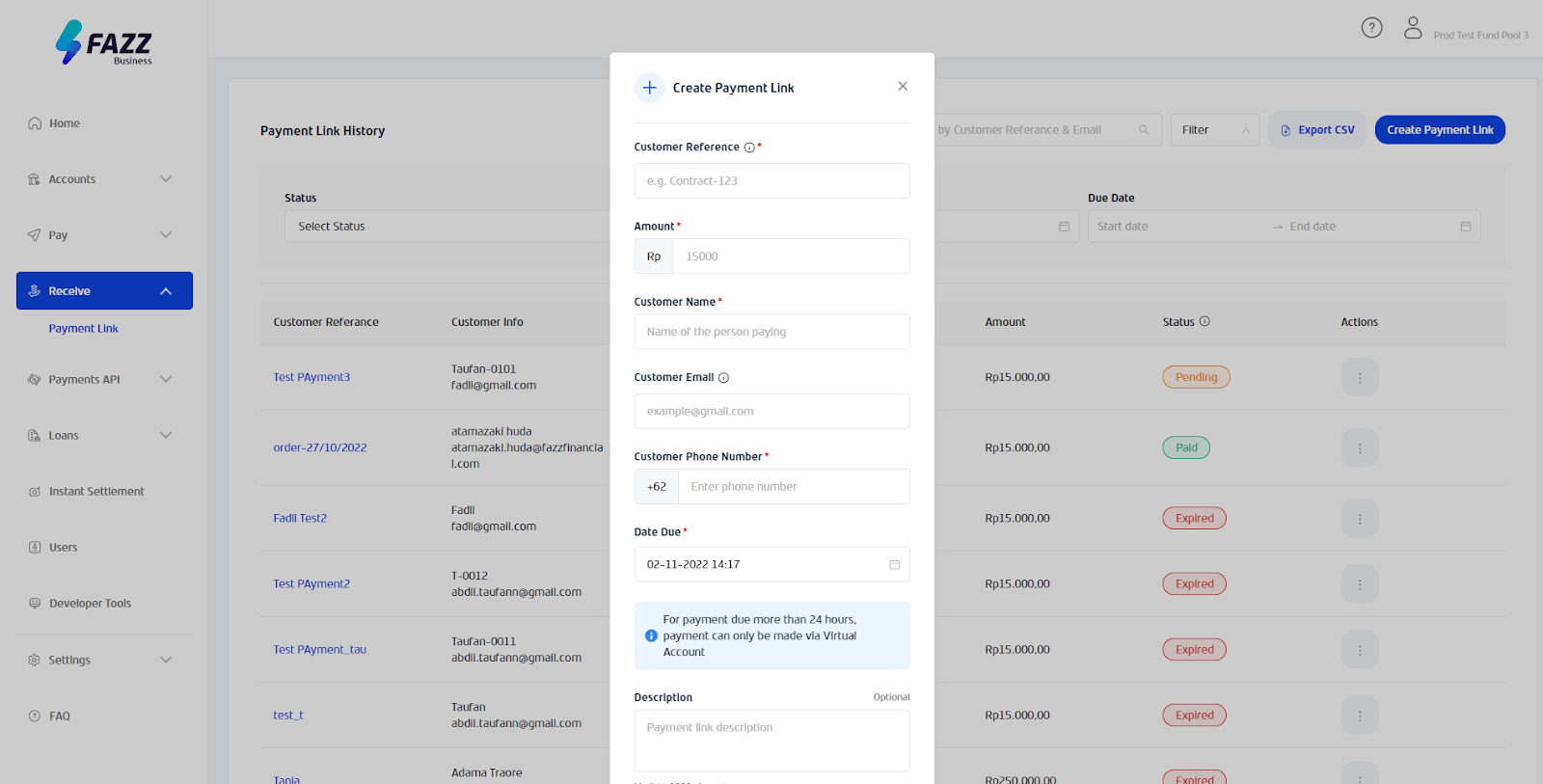 3. Confirm the details of your payment link and send it to your customer. They will be notified via SMS and email, and they will be prompted to make a payment.