Payout Form is a manual disbursement tool provided to our merchants. This feature allows you to check and confirm the details of the disbursements you would like to make to your vendors. For automated disbursements, you can access our Payout APIs here
Step 1: Select "Payout form" from your Fazz Business Dashboard.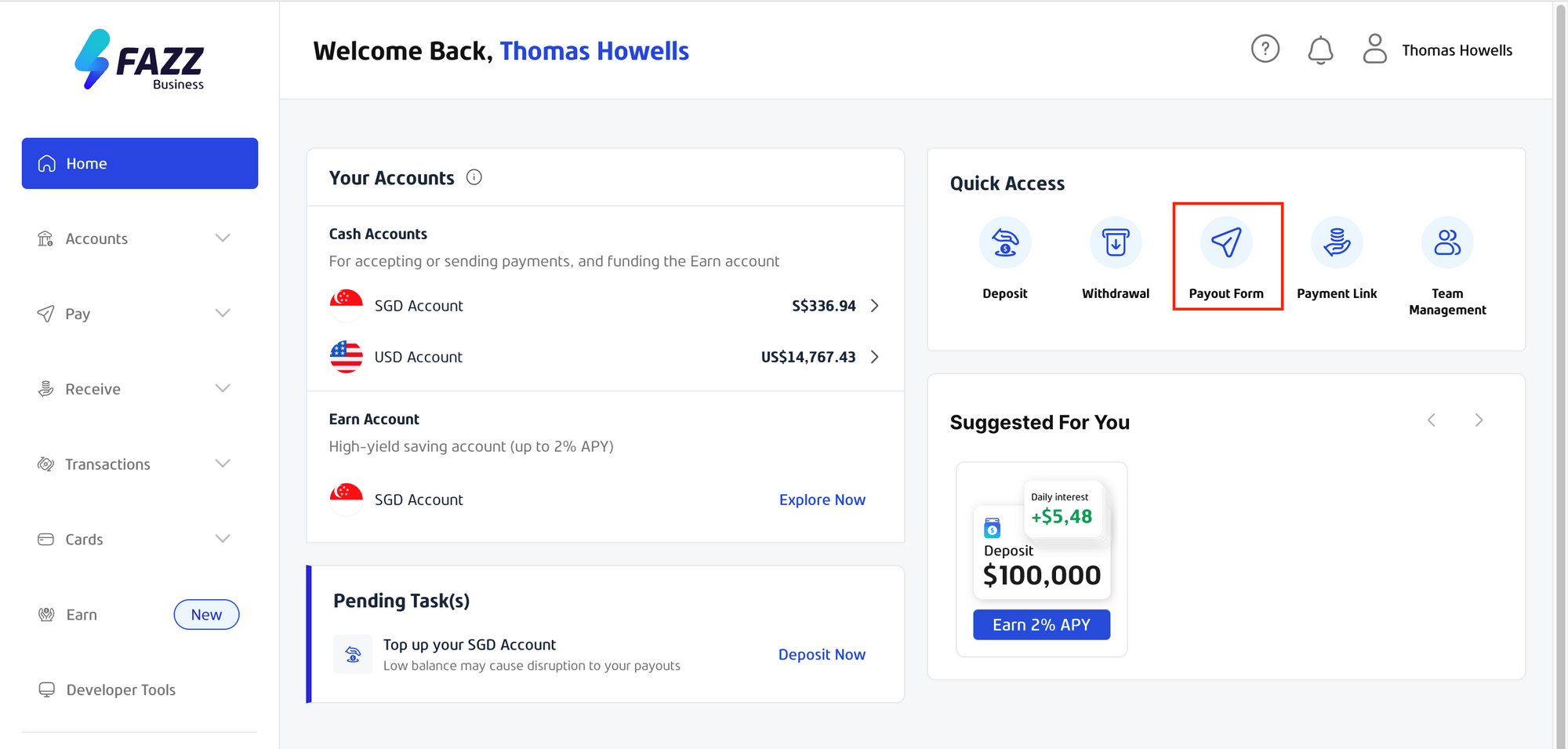 Step 2: You will then be given the option to select your input method.
Select your "Input Method" — "Input Transfer Details" or "CSV Upload" according to your requirements, and click "Next".
Step 3: Upon selecting "CSV Upload", you will be taken to the following page where you can upload up to 100 Recipients at one go.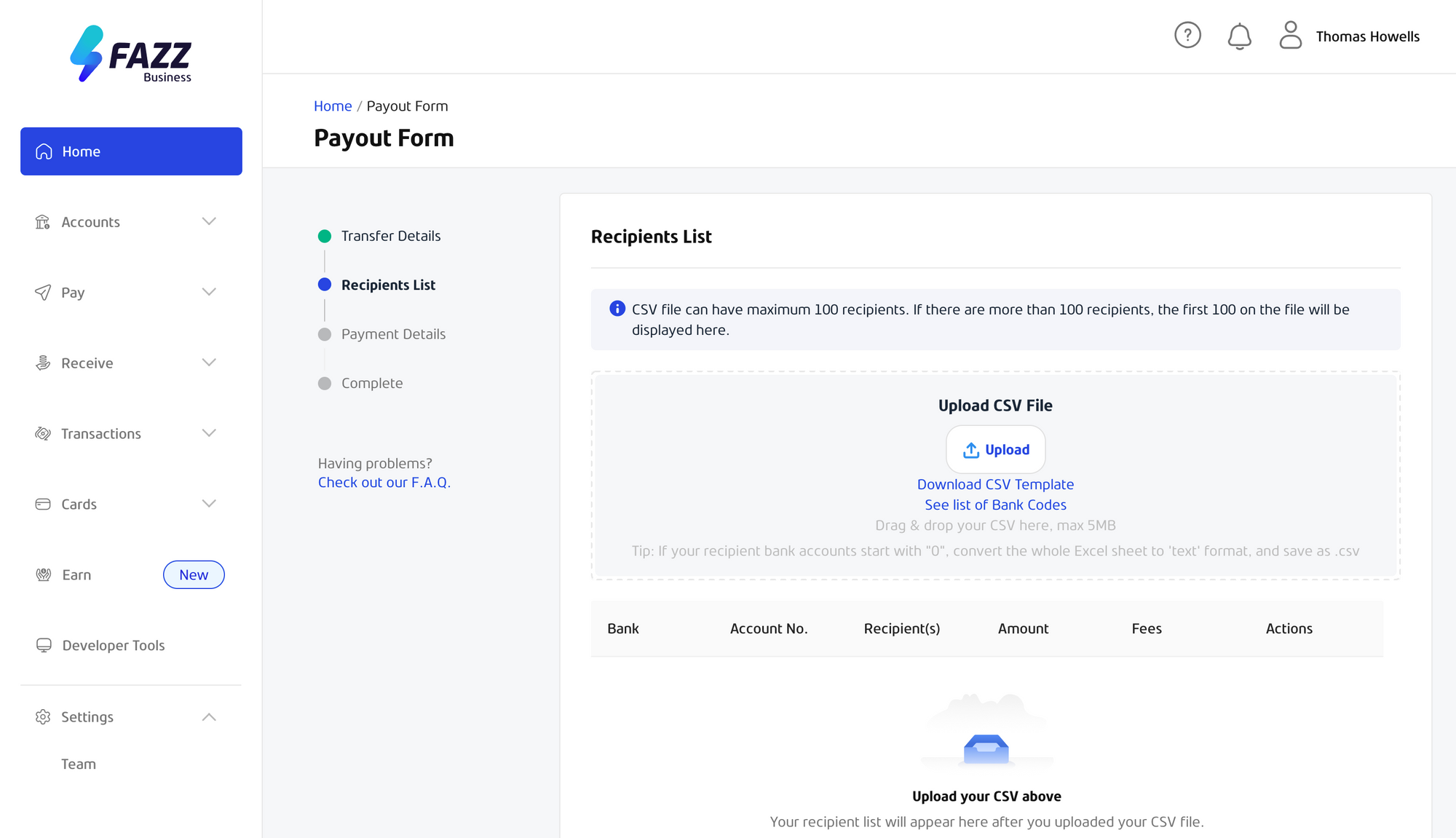 Step 4: Upon selecting "Input Transfer Detail", you will be able to manually add the details of each recipient. For the purpose of this example, we will use the "Input Transfer Detail" method.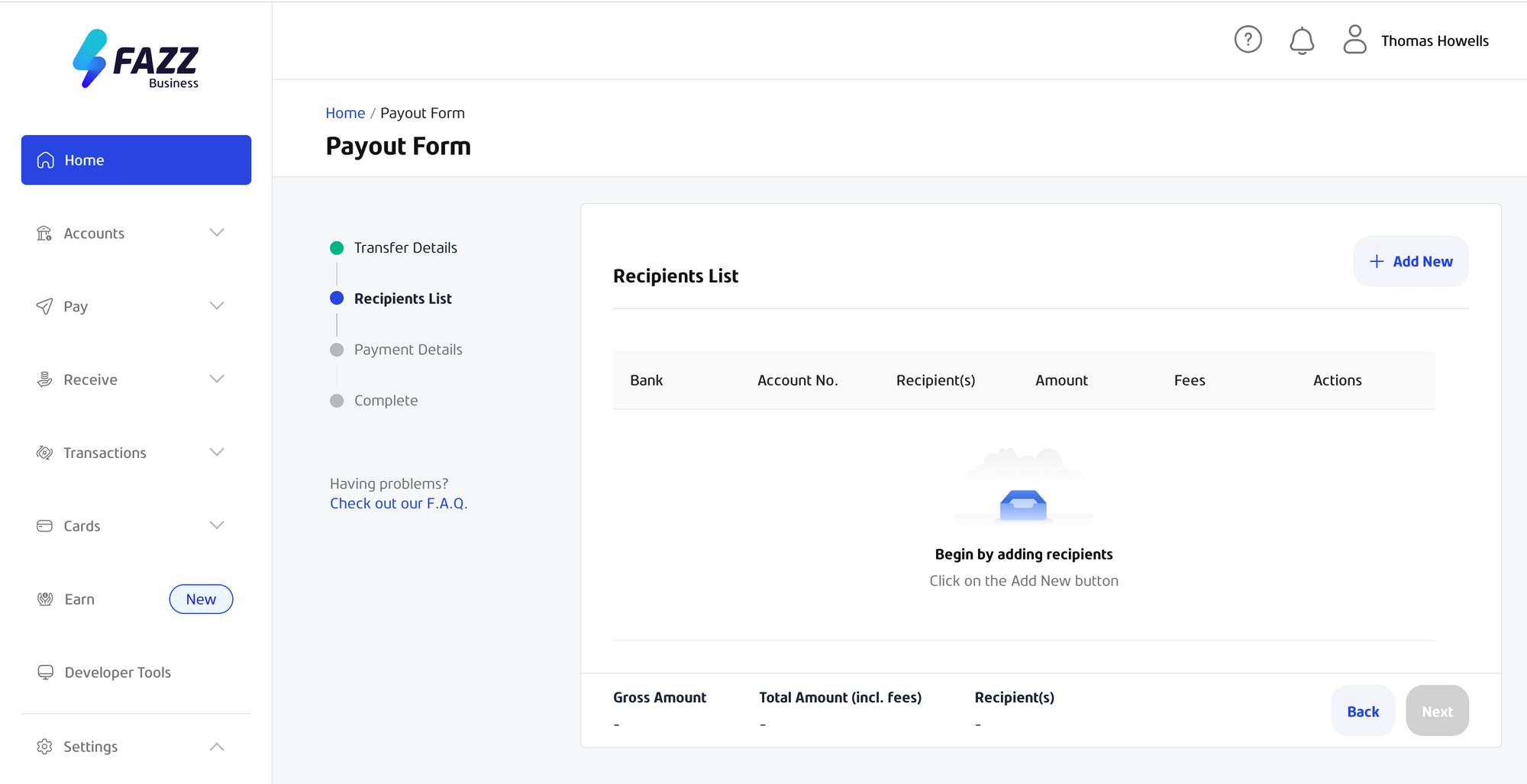 Step 5: Select "Add New' and key in the details of the recipient.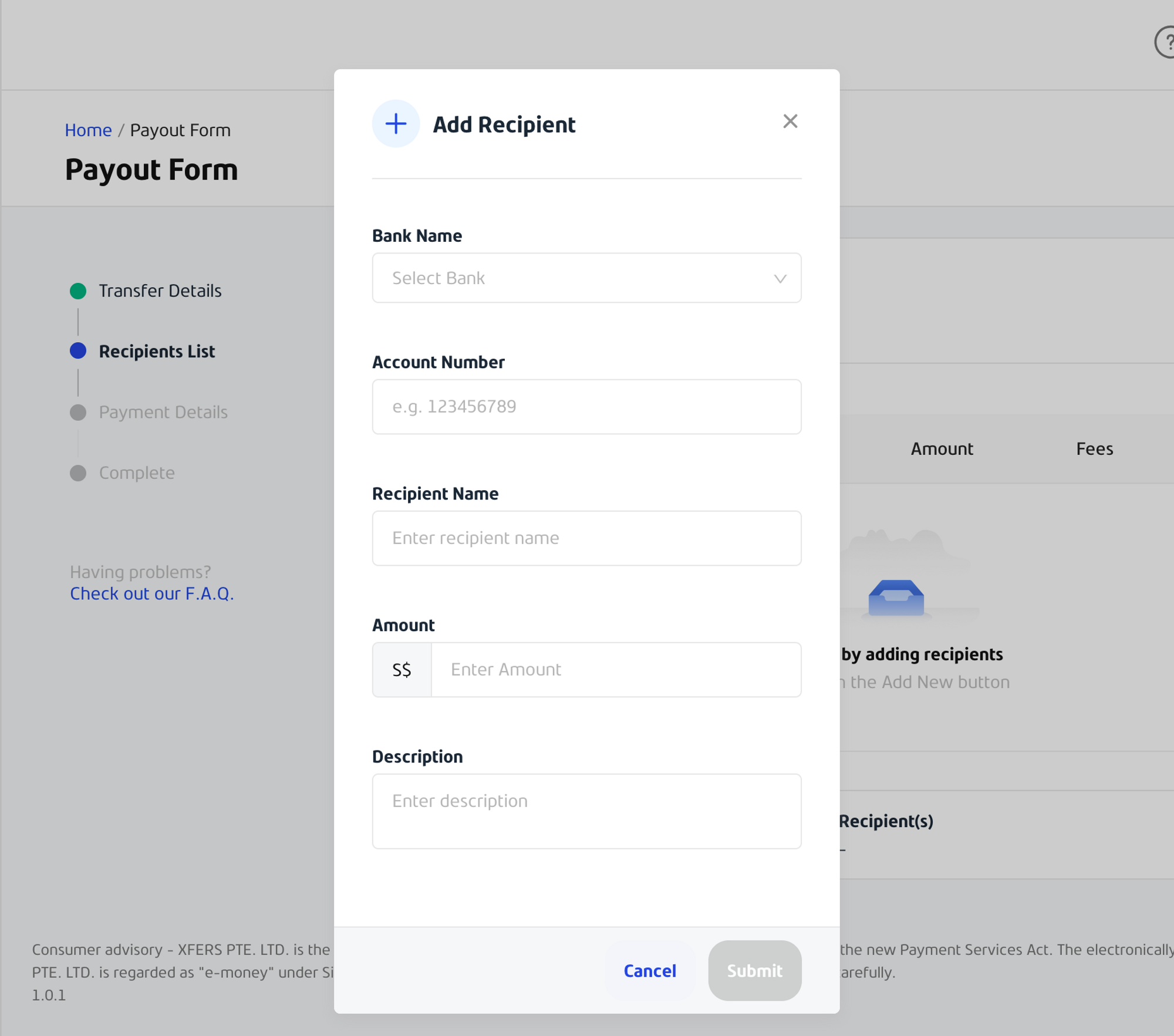 Step 6: We will then confirm the amount which will be disbursed along with the fees you will be charged. The fee charged to you will be S$0.20 per recipient.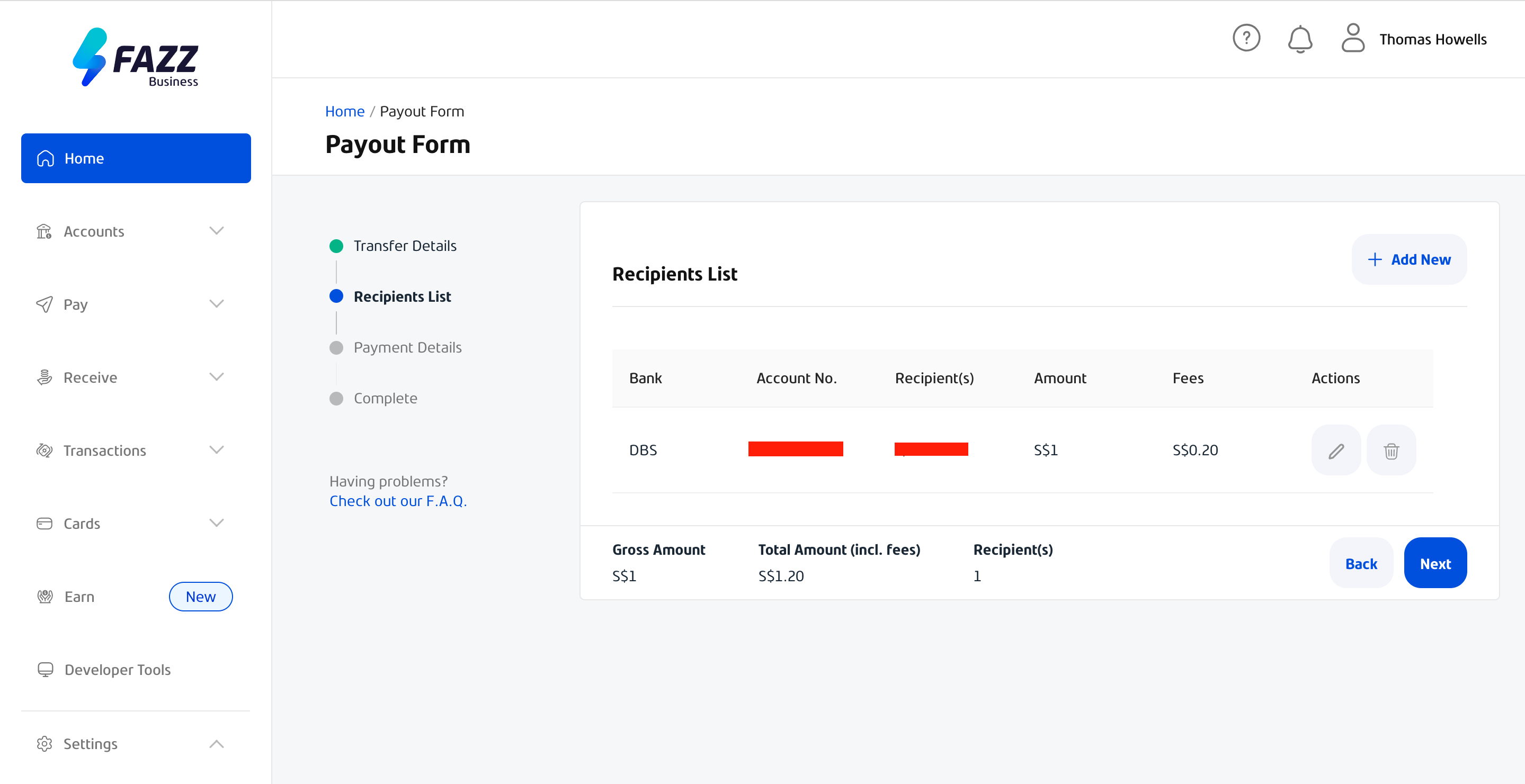 Step 7: We will prompt you to select which Wallet you would wish for the funds to be taken out of. You will need to ensure that you have sufficient funds inside your wallet before making the disbursement.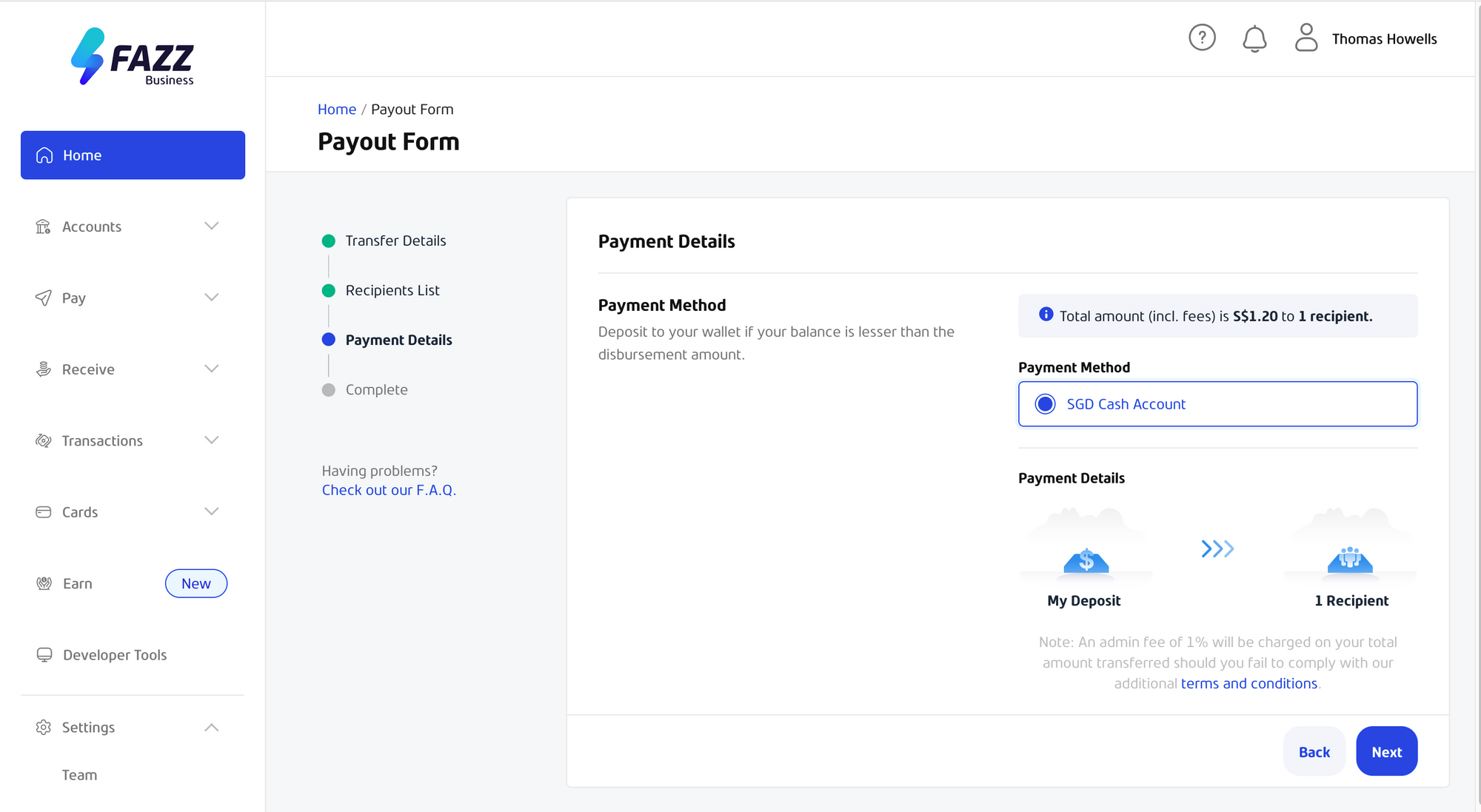 Step 8: Once completed, you will be prompted to confirm your payment.