Step 1: To set up a role, please log in to your Fazz Business account. Select Team.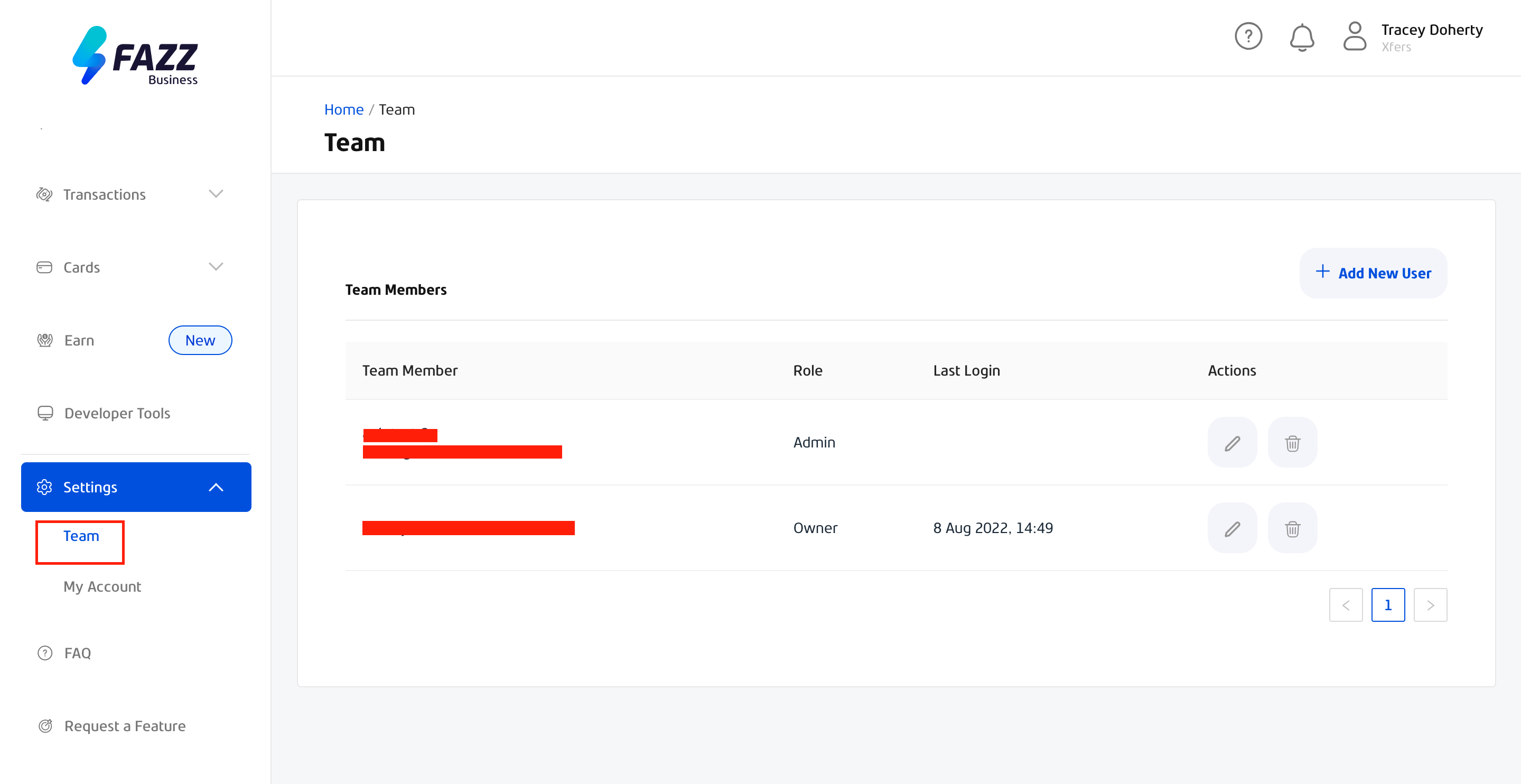 Step 2: Click "Add New User"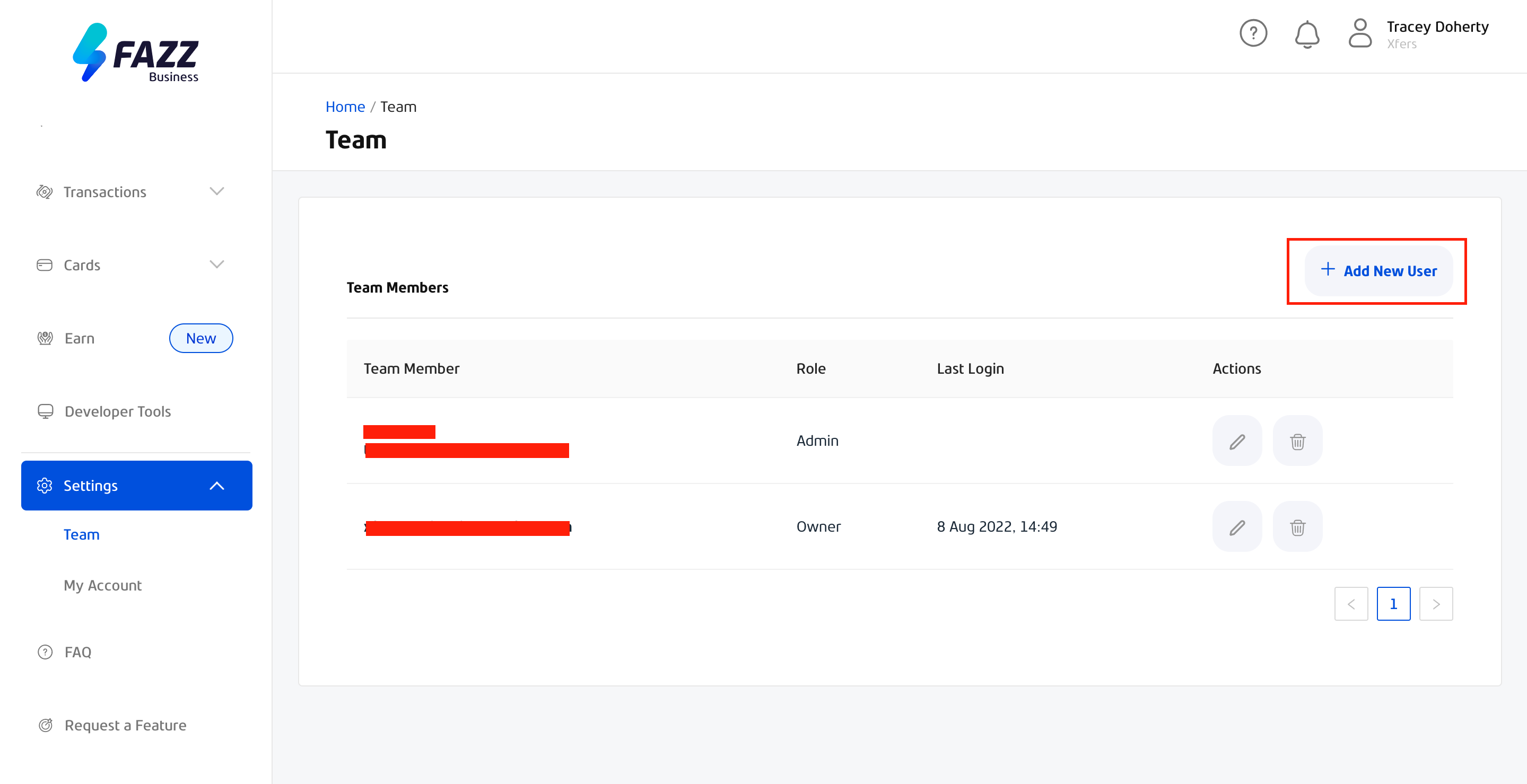 Step 3: Input the email address and set the role.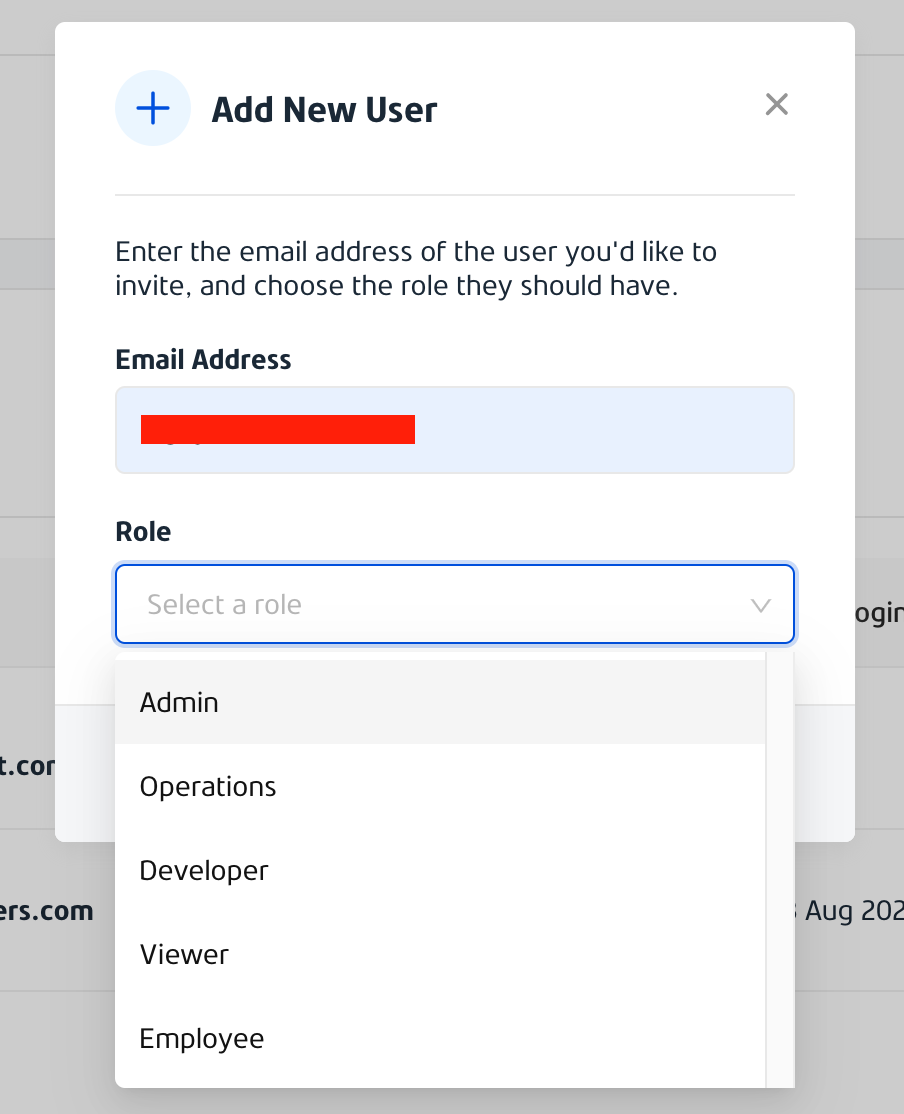 Step 4: Confirmation modal pops up, click "Send Invitation".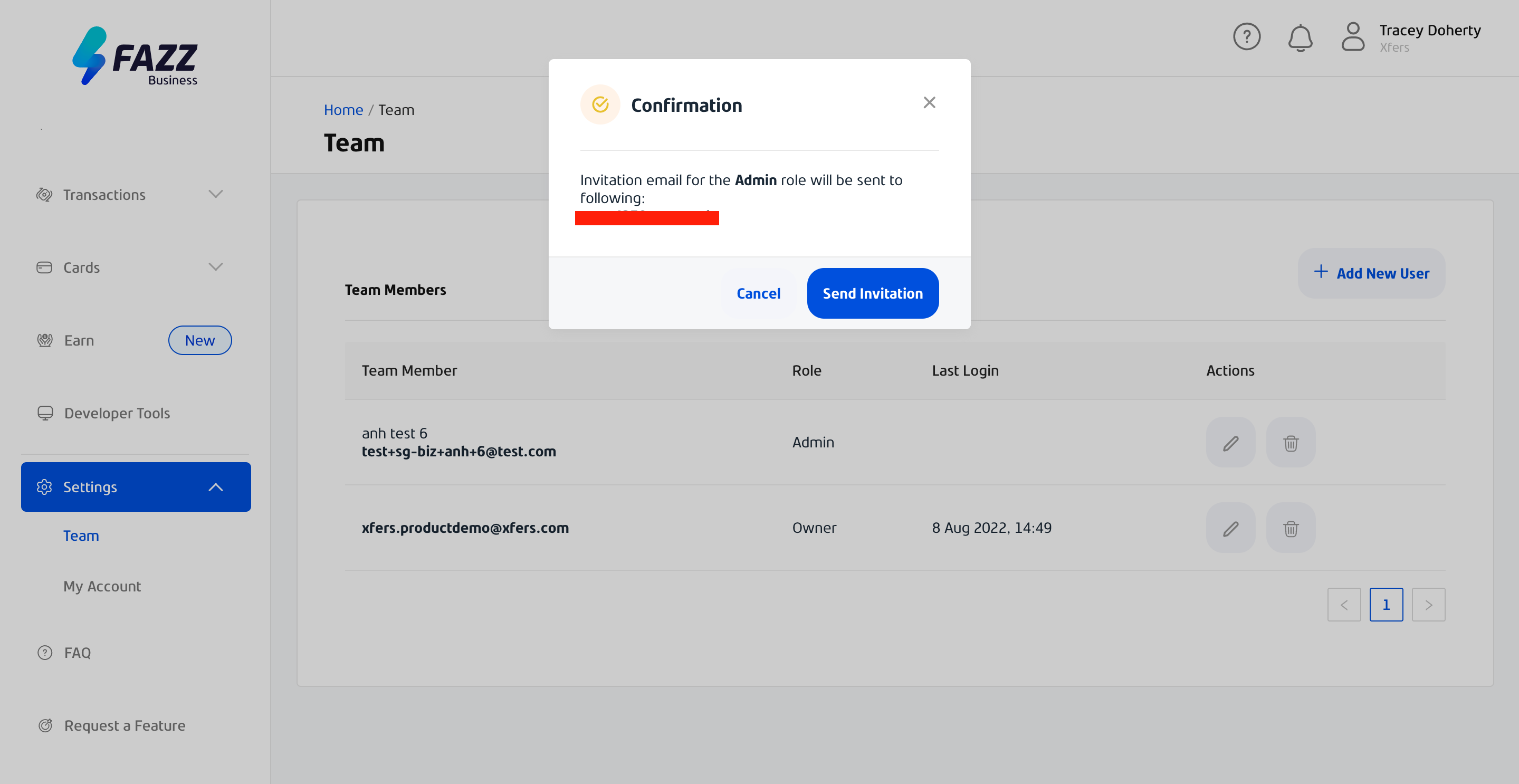 Step 5: Your invitation has been sent to the email. Now the person you invite can also access Fazz Business Dashboard based on their role.